Sharon Sampsel has over 20 years of experience as a professional clairvoyant and healer.  
She travels all over the US giving readings and lecturing.  
Sharon has 2 award winning radio shows and numerous television appearances.  
One of California's top psychics, she has numerous 5-star ratings and an 85% – 95% accuracy rate.
 For an interview, please contact Sharon @ 916-451-4014 or send her an e-mail.
Sample interviews:
June 29, 2013
October, 2014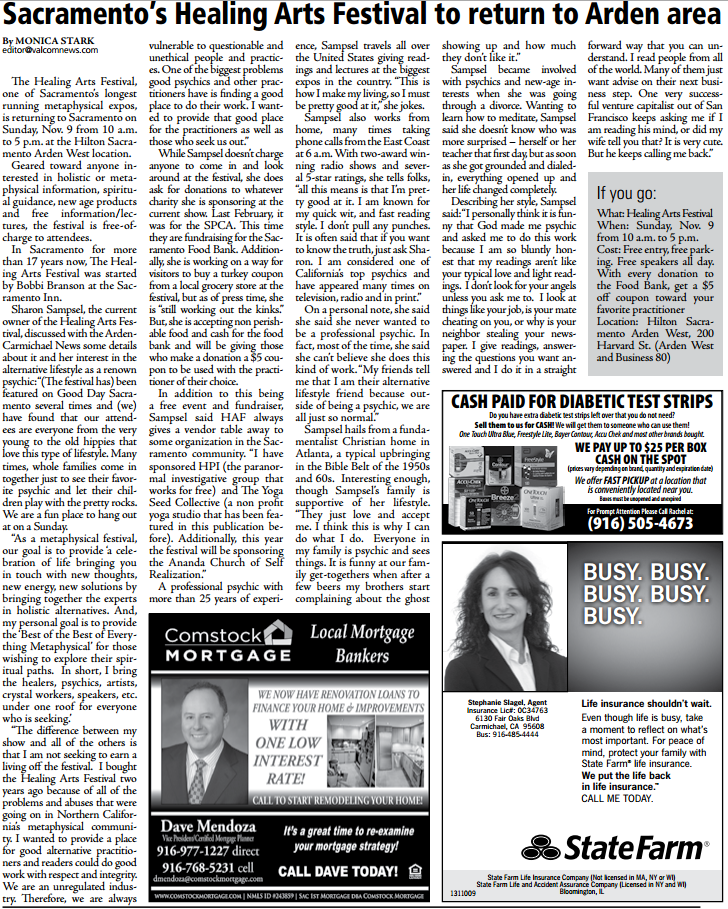 Article in The Examiner by Jacqueline Mathers on March 29, 2010
http://www.examiner.com/article/psychic-talk-radio-with-sacramento-clairvoyant-sharon-sampsel